November 11-22, 2020
12 Days of Christmas In Springboro – 2020
The Springboro Community Foundation has announced
a special event that will take the place of the 34th Annual Christmas in Historic Springboro this year.
Due to COVID-19 restrictions and the safety of attendees and vendors,
the original festival has been cancelled and rescheduled for 2021.
12 Days of Christmas in Springboro
The "12 Days of Christmas in Springboro," presented by Reign Realty, offers an event passport that encourages participants to visit businesses around the city of Springboro; Warped Wing, Crooked Handle, Heather's Cafe, Mr. Boro's Tavern and The Barrel. With any food or drink purchase, participants will receive a stamp and three stamps will enter them into a grand prize drawing for a 65" 4K TV provided by Custom Connections Audio Video and a collection of (23) $25 gift certificates from the Historic Downtown Springboro shops ($575 Value). The winner will be announced on Tuesday, November 24th.
This twelve-day holiday event begins on Wednesday, November 11th and will run until Sunday, November 22nd.
Passports can be picked up for $1 at the Springboro Chamber of Commerce, 115 Wright Station Way Suite 1, Monday – Friday from 8 a.m. – 4 p.m. Kids passports are FREE!
Completed Passports can be turned in to the Springboro Chamber by Tuesday, November 24th at NOON. (The Chamber's hours are 8 a.m. – 4 p.m.) The winner will be announced on Facebook Live on Tuesday, November 24. Time to be determined. You do not need to be present to win.
Thank you to our presenting sponsor and event partners…
CHILDREN'S ACTIVITIES IN DOWNTOWN HISTORIC SPRINGBORO
Sponsored by Southwest Church, the Children's activities are complimentary for you and your family to enjoy. Children of all ages can participate in a Santa scavenger hunt (Find the 8 Santas hidden in the shop windows downtown!) and then pick up a passport for their trip along Main Street in Historic Springboro to visit four special "Santa Stations." You will have a QR code to scan that will give you a question at each station. Completed passports can be turned into Cross Creek Hydroponics for a special gift! You'll also be entered into our drawing for a beautiful Christmas Wreath! Don't forget to use our special "photo opportunities" downtown to snap your holiday photos and share online with the hashtag #12daysxmasinboro
Children's passports are FREE and can be downloaded HERE, picked up at the Springboro Chamber of Commerce located in the Performing Arts Center at Wright Station during business hours beginning November 2nd and also at the South Dayton Church of Christ, 300 S Main St, Springboro, OH 45066 during the following hours:
Friday, November 20, 6 p.m. – 9 p.m.
Saturday, November 21, 10 a.m. – Noon
Sunday, November 22, Noon. – 2 p.m.
Dates
November 11-22, 2020
Location
All Around the City of Springboro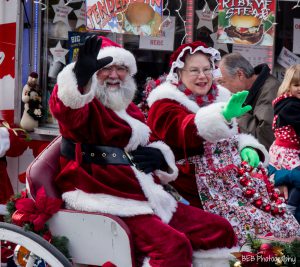 WHERE HOLIDAY TRADITIONS BEGIN
Sleigh bells ringing from the horse-drawn carriage, a sip of hot cocoa, the sound of children's laughter and a nip in the air. Welcome to the annual Christmas in Historic Springboro Festival, the largest 3-day holiday festival in the tri-state area..
Downtown businesses dress for the holidays with lights, decorations and holiday cheer. Food and craft vendors line the streets with delicious goodies and unique treasures. For 34 years, our annual festival kicks off the holiday season for over 60,000 attendees.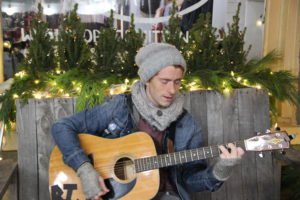 It's a Family Affair!
There's something for the entire family. Kids activities and entertainment that will create memories to last a lifetime.
View Schedule